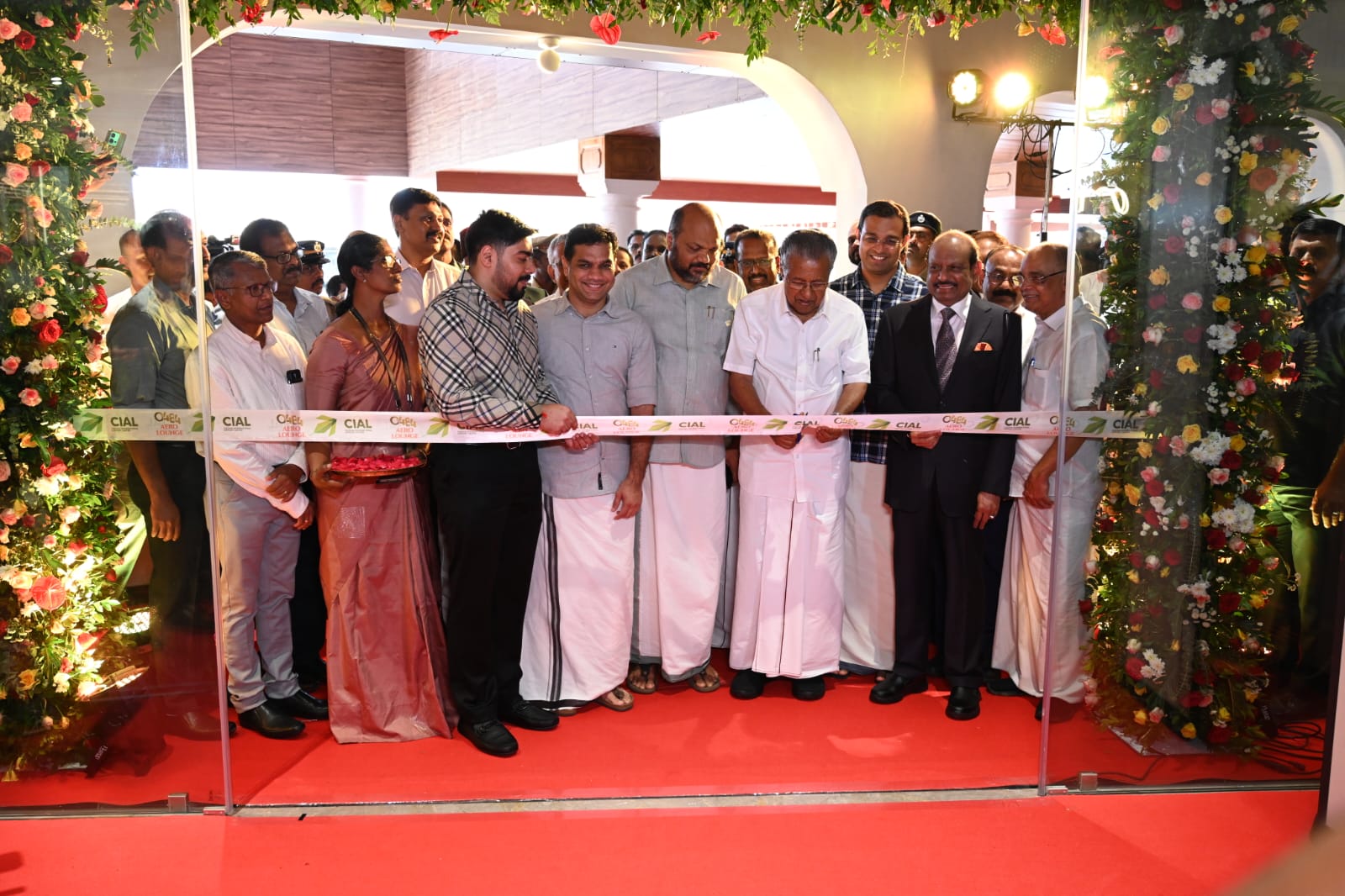 Kerala CM launches seven mega projects at CIAL
Kochi: Kerala Chief Minister Pinarayi Vijayan has launched seven "mega projects" at Cochin International Airport Limited (CIAL) here.
The chief minister, on Monday, inaugurated the operation of the Import Cargo Terminal, DigiYatra software and Airport Emergency Services in an event held at the international airport. Vijayan also launched the projects for the first phase of the expansion of Terminal 3, the '0484' luxury aero lounge, an intrusion detection system at the airport and golf resorts.
During his speech, Vijayan said Kerala is showing the public an alternative when even the strategic public sector undertakings in the country, including airports, are being privatised in the country. He said that the PSUs in the southern state serve as an alternative to privatisation in that sector. Vijayan said that the Indian aviation sector expects an annual growth of 9.7 per cent and the terminal expansion of CIAL is being implemented to cater to future needs.
The Airport Fire and Rescue Force was also upgraded to Airport Emergency Services, and Vijayan also inaugurated the inclusion of two Austrian-made fire engines and other advanced vehicles among other safety measures at CIAL.
CIAL said the Import Cargo Terminal will increase the annual capacity of cargo handling to two lakh metric tonnes. The chief minister also inaugurated works to install a Perimeter Intrusion Detection System along the 12-km-long compound wall. Cochin International Airport is the first in India to be built by a public-private partnership and is owned by a public limited company CIAL, created by the Kerala government.