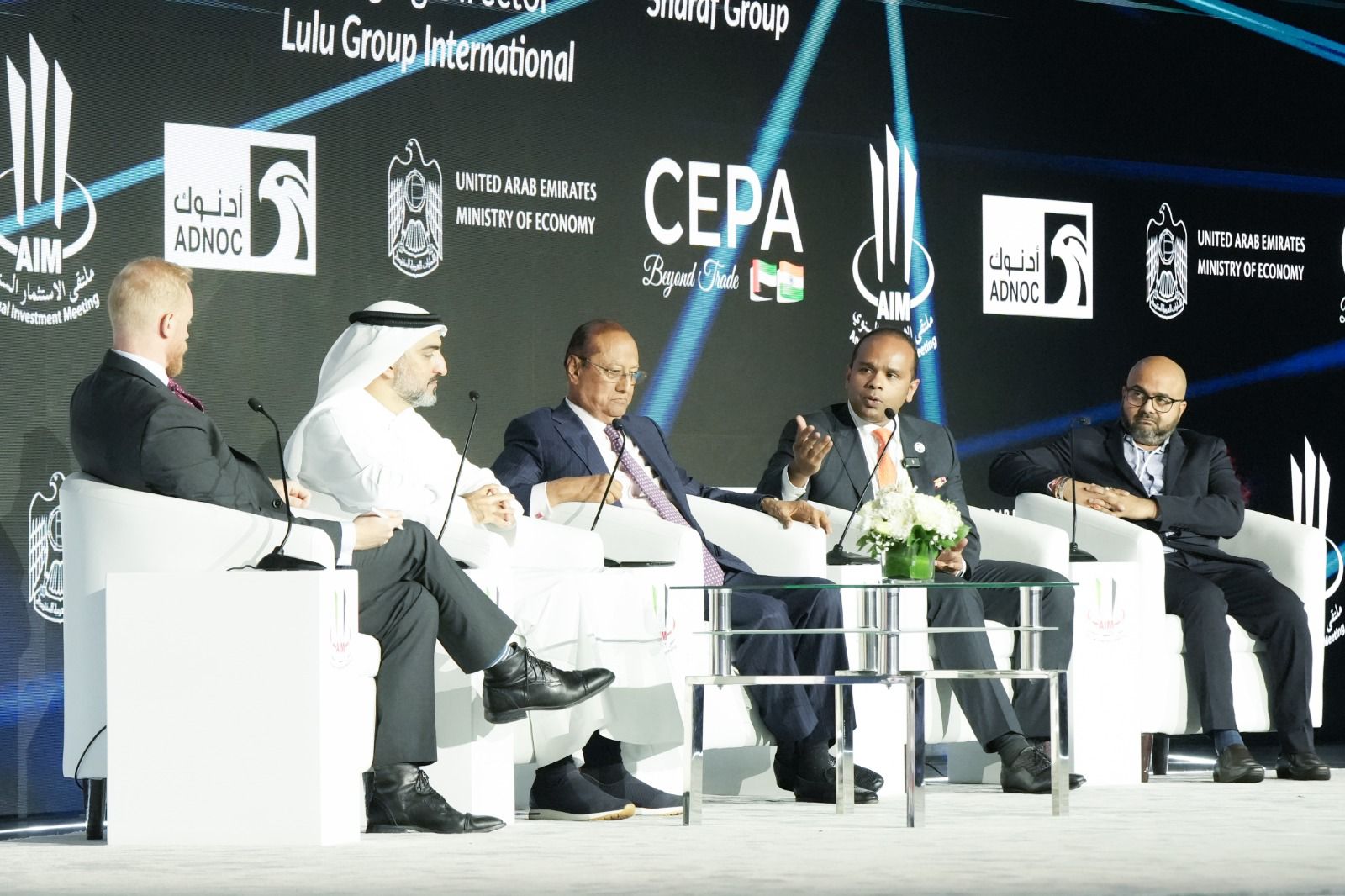 Kerala showcases its investment opportunities at AIM Global event in Abu Dhabi
Kerala showcases its investment opportunities at AIM Global event in Abu Dhabi, Presentations by the Kerala Industries, IT & Tourism departments, as well as keynote talks by MA Yusuff Ali, CMD, LuLu Group, and other Emirati leaders, marked the event.
A delegation of senior government officials representing Kerala took part in a special showcase session of the State's investment opportunities at the ongoing Annual investment Meeting in Abu Dhabi, being held from May 8-10. Attended by industrialists, business owners and entrepreneurs from the UAE and India, the event was a perfect showcase of the State's untapped potential, in agro, green energy, tourism, manufacturing, R&D and other emerging technology-led sectors.
Lulu Group Chairman and Managing Director Mr. MA Yusuff Ali opened the session citing his confidence in Kerala's investment climate, and the many investments being done by the LuLu Group across Kerala. He spoke about the various industries that have immense potential in a State like Kerala.
Lulu Financial Holdings MD Mr. Adeeb Ahmed, who has substantial investments in financial services both in UAE and in India, was also in attendance and talking on the sidelines of the event, Adeeb Ahmed said that UAE and India have a longstanding relationship, built on economic cooperation and cultural exchange, with Kerala emerging as one of the most preferred Indian states for Emirati businesses and entrepreneurs. He was hopeful that the State's growing investor and startup friendly ecosystem would incentivize foreign investors, especially from the UAE, to invest in high yielding projects in sectors such as food processing, green energy, tourism & hospitality, manufacturing etc. Earlier, Adeeb had been part of a panel discussion on the economic opportunities of the UAE-India Comprehensive Economic Partnership Agreement, and its huge impact in boosting trade volumes in its first year of implementation.
The Annual investment Meeting is a flagship event of the Middle East, exploring investment opportunities in the MENA region, with countries worldwide participating to attract foreign investors and build mutual synergy with the region.