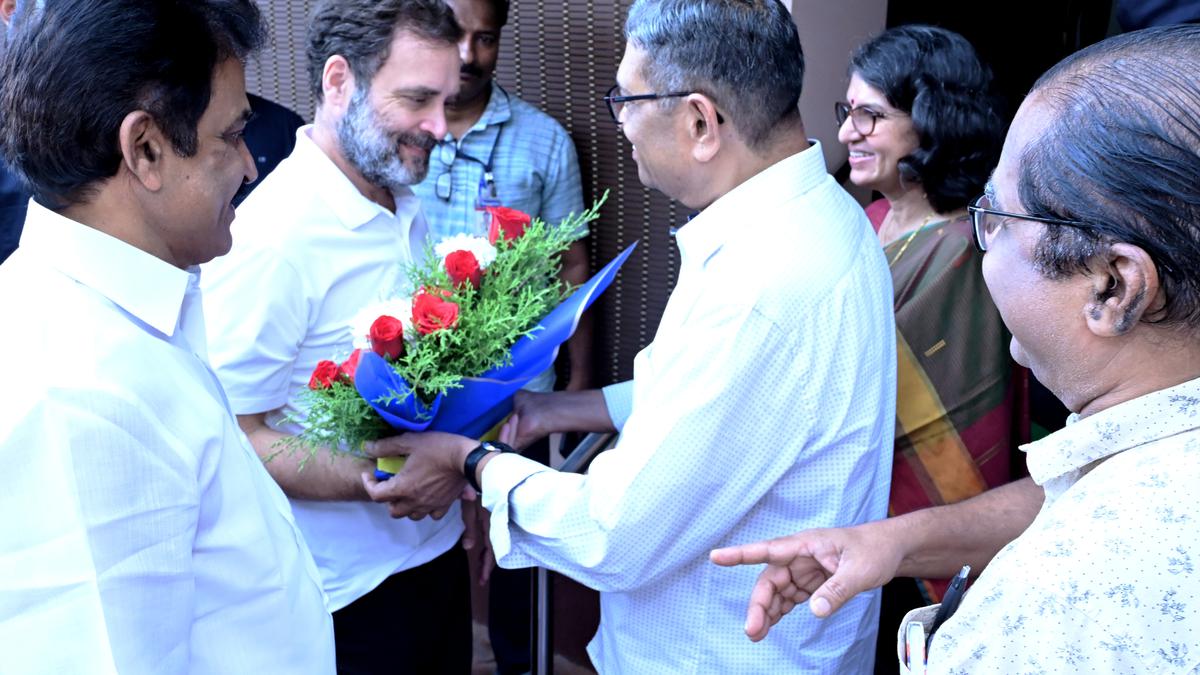 Rahul Gandhi reaches Kottakkal for treatment
On Friday, Congress leader Rahul Gandhi arrived at Kottakkal Arya Vaidya Sala for medical treatment. He was accompanied by fellow Congress leaders, MP K.C. Venugopal and MLA A.P. Anilkumar. Officials from Arya Vaidya Sala stated that there would be visitor restrictions during his stay. Upon his arrival at Kottakkal, Mr. Gandhi was warmly received by Dr. Varier, Chief Executive Officer G.C. Gopala Pillai, Dr. Muraleedharan, and trustees P. Ramkumar, K.R. Ajay, and Shailaja Madhavankutty.
Earlier this month, former President Ramnath Kovind and his family also visited Kottakkal.