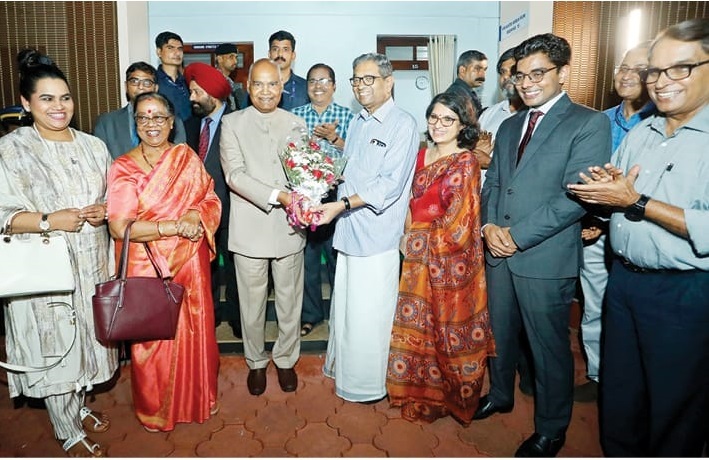 Former President Ramnath Kovind visited Kottakkal Arya Vaidya Sala
Former President Ramnath Kovind, along with his family, recently visited the renowned Kottakkal Arya Vaidya Sala. This century-old Ayurveda healthcare center, located in the Malappuram district, has been a preferred treatment destination for notable individuals, including prominent administrators from India and abroad, for many years.
The establishment of Arya Vaidya Sala can be attributed to Vaidyaratnam P S Warrier, a key figure in the state's Renaissance movement during the freedom struggle. The institution's significance was such that it even provided medicines to Mahatma Gandhi, the 'Father of the Nation', during that period. In appreciation, Gandhi expressed his gratitude to Warrier through a letter.
During their visit, Former President Ramnath Kovind was warmly welcomed at the institution by Kottakkal Arya Vaidya Sala Managing Trustee Dr. P M Warrier, who presented him with a bouquet. Also present were Kovind's daughter Swathi, wife Savitha, Arya Vaidya Sala CEO G.C Gopala Pillai, Shailaja Madhavankutty, Sub-Collector Sachin Yadav, and Dr. K Muraleedharan.