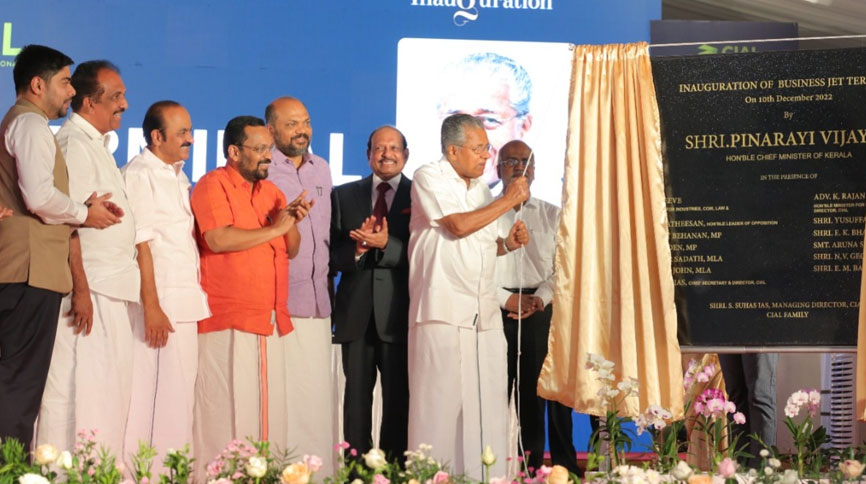 Kerala Chief Minister Sri. Pinarayi Vijayan inaugurated CIAL's Business Jet Terminal
If the public sector enterprises swung into action up- to-date, the state's progress will gain momentum, said Kerala Chief Minister Shri. Pinarayi Vijayan at Kochi today. He was inaugurating the new Business Jet Terminal at Kochi International Airport Limited (CIAL). "Upgradation and modernisation of transport systems are indispensable for industrial development in Kerala. The kind of industrial progress we envisage is only possible through simultaneous advancements in all sectors like road, rail, water and air transport.The state government is moving ahead with strategies and plans to elevate these four areas", he said. "Post-Covid, there has been a solid revival in India's industry and service sectors. Kerala has been able to make progress in these sectors during this period as a result of the state government's prompt interventions. It's good to see the efforts made by the state to create an industry friendly environment have begun to bear fruit. According to the Central Economic and Statistics Department, Kerala recorded a growth of 12.01 percent in Gross State Domestic Product (GSDP) in 2021-22 compared to 2020-21, which is above the national average. Hospitality sector grew by 114.03 percent and the aviation sector by 74.94 percent", he added.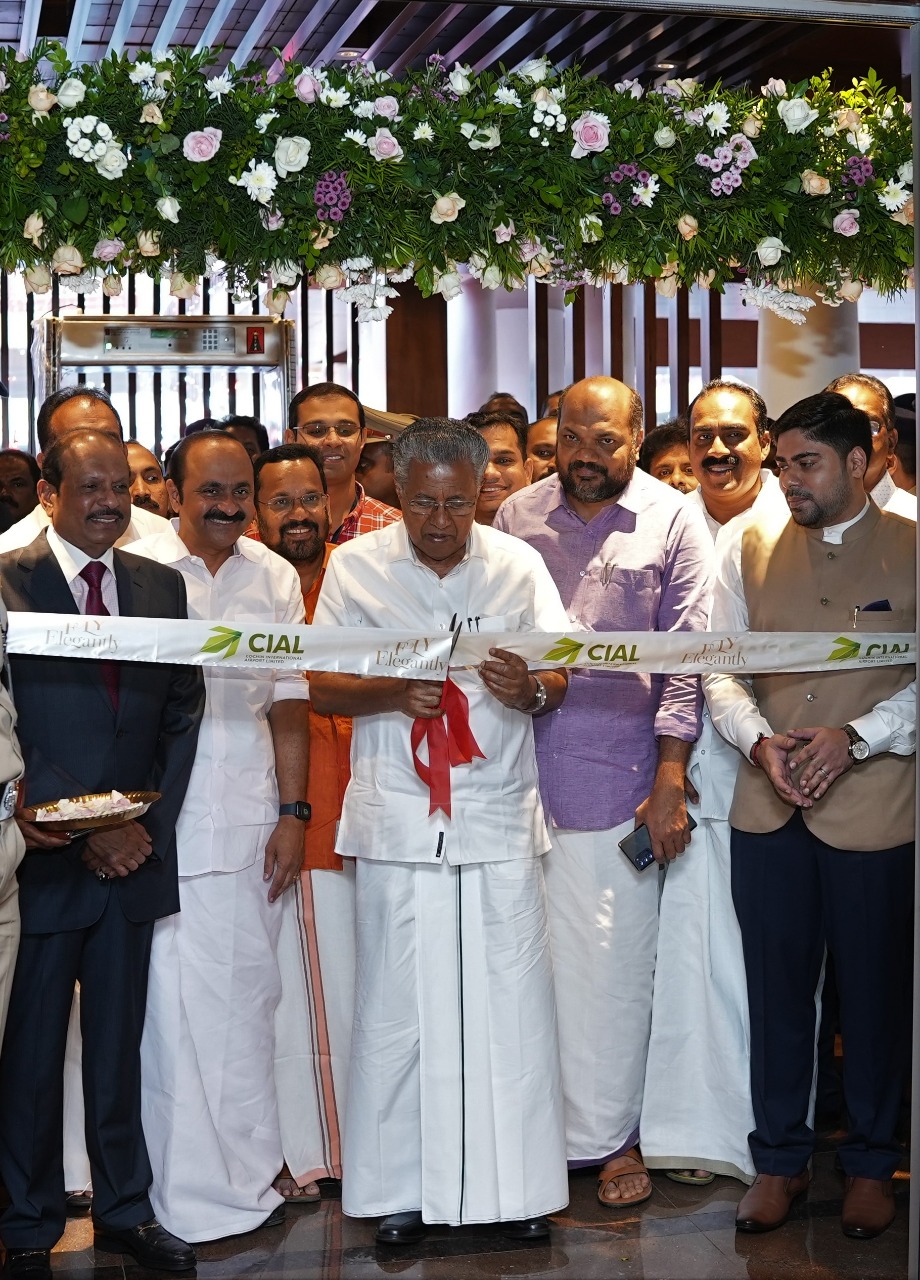 "One of the major reasons for the excellence that Kerala has achieved in the field of aviation is because of CIAL. About 65 percent of the state's air passengers are handled by CIAL. Even in the midst of COVID crisis, the company undertook and implemented many infrastructure development projects which helped in increasing the efficiency. Through these ventures, including the newly launched Business Jet Terminal, the state aims at integrating hospitality and aviation sectors", he remarked. The Chief Minister also commended CIAL's proficiency in accomplishing such a prestigious project in just 10 months with a minimal budget.