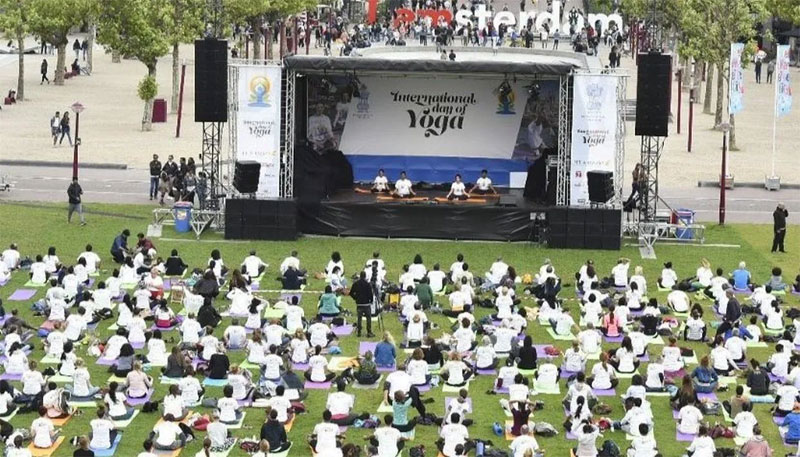 Dutch Soldiers To Participate In Yoga Day Celebrations In The Netherlands
Members of Dutch Army to participate in the largest ever celebration of International Yoga Day in the Netherlands at Dam Square on Sunday, June 16, 2019. The prestigious Dam Square of Amsterdam will be the venue on June 16 for the biggest International Yoga Day celebrations ever seen in the Netherlands.
The celebrations being organized by the Embassy of India in association with yoga enthusiasts of the Netherlands will be a whole day wellness festival with group yoga demonstrations, meditation sessions, music, dance, and vegetarian as well as vegan food.
The star attraction will be representatives of Dutch armed forces participating in the Traditional Yoga session with which celebrations will open. Dutch Ministry of Defense has introduced yoga exercises for armed forces to enrich their training program and reduce stress. Yoga is taught weekly at various barracks and yoga instructors have been recruited to strengthen the physical and mental fitness of soldiers.
An unique addition to the program this year will be promotion of Indian handicrafts with five national award winning master artisans from India showcasing their work throughout the day.